Inox Metal Group

. Stand 1B55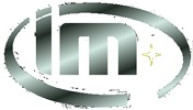 Address:

8/1, Admirala Makarova ul., Moscow 125212, Russia

Phone number:

+7 (495) 995-10-59

Website :

Email:
Inox Metal Group is the leading Russian stainless steel processing and trading company offering a wide range of high quality metal products and services.
Principal products:
- Stainless steel strip, coil, sheet;
- Stainless steel and nichrome wire;
- Stainless steel band.
Inox Metal Group stuff always shows high professional skills and efficient response to customers' demans.