Profile, Group of Firms

. Stand 1A31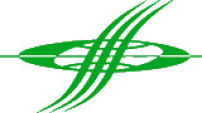 Address:

26/3, Angarskaya ul., Moscow 125412, Russia

Phone number:

+7 (495) 707-47-07

Website :

Email:
Profile, Group of Firms is a trade mark of affiliated companies since 1993. A member of RUMSS since 2000.
ArkhangelskMetallKomplekt Co., Ltd., an Arkhangelsk branch: phone +7 (8182) 29-75-08; amk29.com; 297508@amk29.com
We supply the construction industry with rolled steel including cut-off walls as per TU ТУ 5264-002-78049390-2014, steel structures, welding wires and electrodes. More than 10 700 unique solutions are found in the electronic catalogue.