SEABERY SOLUCIONES S.L.

. Stand 2F28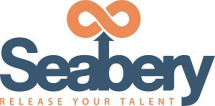 Address:

Calle Emilio Haya Prats Doctor, 13, 21005 Huelva, Spain

Phone number:

+34 (959) 80-74-73

Website :

Email:
SEABERY SOLUCIONES S.L., founded in 2007 in Huelva, Spain, is leading the development of Augmented Reality (AR) Training Solutions worldwide. Trusted by more than 750 organizations in more than 50 countries around the five continents. Governments, educational institutions and large industrial corporations are using Soldamatic Augmented Training to train welders. Soldamatic AT helps customers saving 68% of the costs associated with welding training and increasing 34% the qualified welding students while reducing time a 56%. In 2019, the Seabery group continued to accelerate its growth, ending the year with a nearly €12.5 Million turnover, of which more than 95% were exported products, with the US and Germany being the main markets. Companies like Miller Electric Manufacturing Co, Daimler-Mercedes, Volkswagen, Seat, Man, Liebherr, Siemens, Saarstahl or John Deere are some of the companies already applying our Augmented Reality solutions to get one step closer to Industry 4.0.