Ruscana Engineering, Group

. Stand 3A14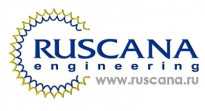 Address:

6, Tsentralnaya ul., Bykovo, Podolsk, the Moscow region 142143, Russia

Phone number:

+7 (800) 550-22-51, +7 (495) 660-16-25, 721-69-91

Website :

Email:
Ruscana Engineering is a developing and manufacturing company. The main products are metal processing lines, such as longitudinal / transverse cutting lines; Lines profiling (metal tile, rainwater system, profiles for fencing system, metal siding, various panels for cladding metal structures, facade subsystems with metal cassettes, etc.).