Red October Group of Companies LLC

. Stand 2B18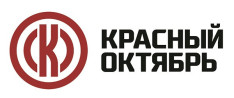 Address:

Office 4.10, 110, Lenina prospekt, Volgograd 400007, Russia

Phone number:

+7 (8442) 74–87–72

Website :

Email:
Krasny Oktyabr Group of Companies, LLC is one of the major metal's suppliers of special purposes for automotive and aviation enterprises in chemical, oil and power engineering industries as well as oil and gas industries.
Brand assortment of products sold (about 900 unique steel grades):
- constructional carbon and alloy steels;
- spring steel;
- tool сarbon and alloy steels;
- unstainable highly alloyed (сorrosion-resistant, heat-resistant and hot-resistant) steels and alloys);
- bearing steels.
The main range of product sold (more than 300 sections):
- rolled-steel bars – dia 65-350 mm;
- peeled bars – dia 65-340 mm;
- hot-rolled square steels 100-180 mm;
-blooms 200-360 mm
-pipe workpiece – dia 70-340 mm;
- flathot-rolled steels gauge 2-100 mm, up to 20 mm –cut-off;
-flat cold-rolled steels gauge 0,8-3,5 mm.