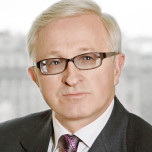 Alexander SHOKHIN
Russian Union of Industrialists and Entrepreneurs, President
Metal-Expo is a large-scale, authoritative, academic and research platform for discussion the most pressing problems of steel producers, users, equipment manufacturers, and solution providers.
The annual steel industry event is a unique launch pad for new projects and contracts; it is also a foundation for a promising business partnership national and international.
The jubilee exhibition and forum will as before become a key event to reveal the latest global trends in the steel and engineering industries and work out strategies of future development of the steel industry.
In my belief, the hard-driving Metal-Expo'2019 program will spark interest among steel industry professionals and experts. The Metal-Expo'2019 events provide all the steel industry community a perfect opportunity to exchange opinions and the most advanced global practices.
Wishing all the exhibitors, visitors and organizers of Metal-Expo'2019 interesting work, fruitful discussions and success in finding solutions to the problems of the industry!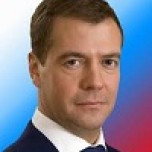 Dmitry Medvedev
Prime Minister of the Russian Federation
In 25 years the exhibition has become a well-reputed platform to discuss prospects of the steel industry and present the most state-of-the-art solutions and equipment. Traditionally, the exhibition provides state authorities and businessmen as well as leading Russian and international experts a good opportunity to exchange best practices, exhibit achievements, and sign mutually beneficial contracts.
Today steel enterprises make a weighty contribution to development of the national economy, raise funds, and build and modernize facilities using the most advanced solutions. An extensive use of digital technologies helps them stay competitive, optimize management processes and improve safety. These and other issues will be discussed among delegates of conferences and round tables held in parallel to Metal-Expo'2019 while the best achievements will be awarded prestigious professional awards.
In my belief, the exhibition will help promote the national steel industry in the global market and create favorable business climate in the industry. Wishing you all fruitful work, constructive dialogues, and all the best!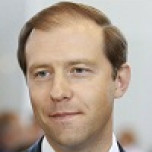 Denis Manturov
Minister of Industry and Trade of the Russian Federation
Russian and international steel companies have always considered Metal-Expo an authoritative platform for exhibiting the latest industrial achievements, discussing the most pressing problems of the industry, and concluding contracts between suppliers and end-users. Today, as before, Metal-Expo'2019 exhibits the whole range of ferrous and non-ferrous products, steel construction products, the most state-of-the-art equipment and solutions i.e. everything that forms the real sector of the national economy.
Over the past few years Russian steel producers have achieved impressing results in implementation the import substitution program. Now they are able to meet all the requirements of allied industries. Besides, domestic steel products are competitive in the global market accounting for more than 10% of the total export returns.
At Metal-Expo events exhibitors and visitors can exchange the best practices of implementations of innovative projects focused on promotion of new types of steel products.
Previous
Next