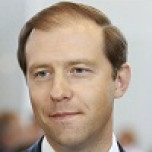 Denis Manturov
Minister of Industry and Trade of the Russian Federation
Dear Exhibitors of Metal-Expo'2016,
Congratulations on behalf of the Ministry of Industry and Trade of the Russian Federation on the occasion of the opening of Metal-Expo'2016, the 22d International Industrial Exhibition!
The steel industry is the foundation of the real sector of the domestic economy. Today Russian steel products being competitive in the international market meet the highest international standards.
Metal-Expo has traditionally been one of the biggest annual international industrial platforms in Russia with the participation of the leading steel producers, tubes and pips manufacturers, non-ferrous metals processers, aluminium rolled stock and alloys manufacturers, constructors, engineers etc: more than 500 companies from 35 world countries.
It is hard to overestimate the importance of the exhibition considering the significance of the steel complex in development of the national industry. We, the Ministry of Industry and Trade of the Russian Federation do hope the exhibition will help expand international trade, implement innovative solutions and conclude agreements on supplies of the most state-of-the-art equipment.
In my belief, the Metal-Expo hard-driving events program will allow its participants discuss the most pressing problems of the industry and find timely solutions.
Wishing all the Metal-Expo'2016 exhibitors good and effective work at the exhibition!
Dmitry Medvedev
Prime Minister of the Russian Federation
The steel industry has always been one of the key sectors of the national economy. Furthermore, due to large-scale infrastructure projects planned in Russia for the next few years its role is increasing considerably. Reconstructions of BAM and Transsib, building of Central Belt Highway as well as new gas and oil pipelines require loads of steel rolled products, tubes and steel structures. In my belief, Russian companies together with their international partners will play an active role in this responsible mission with Metal-Expo'2014 helping all its participants efficiently work out the strategy of development.
Alexey SHREIDER
A.K. Serov Steel Works, Director
The exhibition is one of the tools of cooperation with our customers. First of all, we present our products for those, who are not yet our customers. Secondly, we held meeting with our regular customers to discuss future cooperation and turns of supplies in the next year. The exhibition clearly shows the latest product and materials in the market.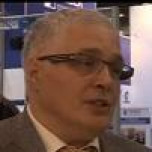 Mikhail KORENEV
Europack, President
Europack is well-known in the market. We use the exhibition not to find, but to strengthen relations with our customers and to find ways of future cooperation. We had many meetings and successful negotiations.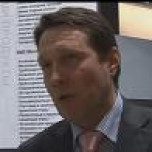 Sergey IROSHNIKOV
SMS Meer
We manufacture equipment for welded & seamless pipes as well as long product manufacture: all this we exhibited at Metal-Expo'2012. In the last few years we fulfilled a number of projects including large ones on big diameter welded pipes production, seamless tubes finishing and long products manufacture.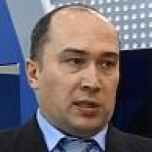 Oleg MASLOV
VSMPO, Deputy Head of Marketing and Sales
The exhibition is a tool to promote our products and it has always been a success. We have held some 50 meetings we planned and we have had many visitors on our stand.
Yaroslav ZHDAN
ChTPZ, Director General
Our stand was the most creative for it reflects our approach, our attitude and our skills. We implemented new investment projects which meet the highest requirements of the world innovative technologies and the highest requirements of our customers.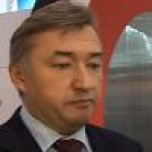 Vladimir BOGLAEV
ChLMZ, Director General
Cherepovetsk Casting and Mechanical Plant has participated in Metal-Expo International Industrial Exhibition for the 12th time already. Over the history of our participation our sales have grown 10 times!
Jussi TUISSKU
Ruukki-RUS, Director General
Metal-Expo has always been an event of the year to the Russian office of Ruukki. We are always happy to use the opportunity to exhibit our solutions and meet with our customers. This time we have had many meetings with our customers from Russia and the CIS and have established many new contacts.
Yury LUKANIN
Ruspolymet, Director
Every year we exhibit our achievements at Metal-Expo. This year we have made a big step for we have mastered the whole range of steel grades including heat-resistant, nickel, corrosion-resistant, structural, alloyed, tool and many more.
Vladimir TYTSKY
Mehel-Steel, Director General
In addition to our traditional products we focused on exhibiting our future products of the universal rails and sections mill we are launching in the near future. In the course of the meetings we held we came to understanding that the market changed turning from the seller to the buyer.
Vladimir SHMAKOV
Ex-President, United Shipbuilding Corporation
Here we hold meetings with metals suppliers, inform them of our consumption volumes, discuss prices, and turns of supplies.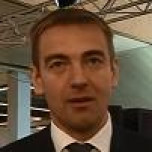 Victor EVTUKHOV
Deputy Minister of Industry and Trade of the Russian
Participation in such forums as Metal-Expo and the experience of cooperation with our partners and colleagues from different industries help us adjust the industrial policy.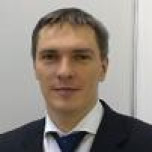 Vadim SHIPUNOV
Koroyov Pipes Works, Director General
We have always had positive emotions of Metal-Expo for it provides good opportunity to meet with our customers, find new sales markets and find new ideas of business developping.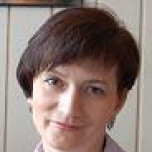 Margarita NECHIPORUK
Asha Steel Works, Head of Marketing
We have participated in Metal-Expo for more than 10 years. Our impressions of the last exhibition are most positive. We had more visitors than a year ago. Steel industry professionals and steel traders asked us definite questions about steel products supplies and discussed the most pressing problems with us. We have seen unprecedented interest to our company from stainless steel sheets consumers and defense enterprises.
Alexey KOMISSAROV
Head of Department for Industry and Industrial Policy, The Government of Moscow
In my belief, Metal-Expo as a highly professional event will stimulate competitiveness of Russian steel products and development of business activity.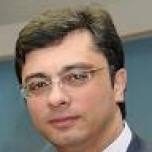 Victor GUTENEV
First Vice-President, Russian Engineering Union
In the organization of the exhibition efforts of industrial enterprises, large steel corporations, leading scientific and public organizations have been united, which enabled to hold event at the highest international level. Russian Engineering Union, supports this event, in my belief, the exhibition would give a new impulse to form competitive, dynamic, diversified and innovative Russian economy, through the creation of modern technological equipment of high quality metals, necessary for the domestic industry.
Vazikh MUKHAMETGALIN
Deputy Director General, Azerpipe
The exhibition fully met our expectations. Our professionals met with key customers from all over Russia and the CIS and made plans for the next year.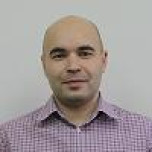 Alexander NOVOKRESCHENOV
Uraltrubprom, Head of Marketing
We met with our key customers, summed up results of the year, and made plans for the next year. Our professionals held many meetings with potential customers from all over Russia. For the first time we participated in the event on two stands to exhibit and promote our second products line: steel structures.
Victor KHRISTENKO
Eurasian Economical Committee, Chairman
Metal-Expo reflects general situation in the industry for it exhibits the latest achievements of the Russian and international steel industries and heavy engineering. In my belief, the exhibition helps get to know the latest trends in the development of the world steel industry and find solutions to its most pressing problems.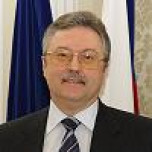 Alexander ZAKHAROV
Chamber of Industry and Trade of the Russian Federation, Vice President
Metal-Expo International Exhibition facilitates implementation of energy-saving and environmental friendly technologies, helps increase efficiency and competitiveness of production and attract additional investments in the Russian heavy engineering and metalworking.
Nikolay KOSHMAN
Builders Association of Russia, President
Building materials and construction as a whole should become a locomotive in the Russian economy for houses and infrastructure construction additionally charge many segments of the economy.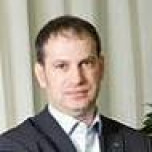 Konstantin RYABOV
NOVAEM, Director General
Representatives of all the NOVAEM divisions held many meetings during the exhibition. We received many positive reviews, suggestions and applications to be processed. In our belief, all the agreements we made during the four days of at the fair will be accomplished in the future.
亚历山大·朔金
Russian Union of Industrialists and Entrepreneurs, President
Metal-Expo is considered one of the key platforms for steel companies reflecting the general condition of the market. Events held during the exhibition provide steel industry professionals a perfect opportunity to discuss the most pressing problems of the industry, define the key points of its development, discuss issues of materials supplies and many more.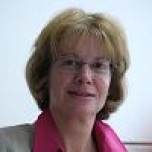 Dr. Heike Peitsch
Botschaftsrätin Erster Klasse
Die Metallurgie hat als starkes Standbein der russischen wie auch der deutschen Wirtschaft eine lange Tradition. Die Branche ist ein hervorragendes Beispiel für den hohen Grad der Verflechtung und den sehr guten Stand der deutsch-russischen Wirtschaftsbeziehungen. Auch vor dem Hintergrund der deutsch-russischen Modernisierungspartnerschaft ist es wichtig, bestehende Beziehungen zu pflegen und neue Geschäftskontakte zu knüpfen. Die diesjährige Metall Expo bietet hierzu das ideale Forum. Die Metall Expo ist in den siebzehn Jahren ihres Bestehens zu einer festen Größe in der Metallindustrie geworden und hat sich in dieser Zeit zu einer der wichtigsten Messen im Bereich der Metallurgie und der Metallverarbeitung für Russland und ganz Osteuropa entwickelt.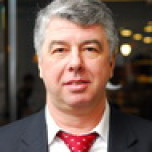 Victor Semyonov
Ex-Director, Department for Metallurgy and Heavy Engineering, Ministry of Industry and Trade of the Russian Federation (Counselor-Minister)
We need to develop communications between industries and increase the number of events including those held during Metal-Expo Industrial Exhibition which has been balanced over the recent years in terms of participation of suppliers and consumers of steel equipment and technologies.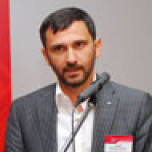 Lev Avetov
Chairman of Board of Directors of Brok-Invest-Service
To us the exhibition has become the ground where we can adjust strategies and test our costomers.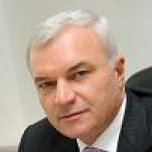 Victor Rashnikov
Director General of Magnitogorsk Iron and Steel Works (MMK)
"I think Metal-Expo exhibition is necessary to all. It provides a perfect opportunity to establish business contacts, exchange experience, as well as to demonstrate all kinds of steel products we produce at MMK. We are here the the seventh time already (only once we did not participate in Metal-Expo), and we are planning to participate in every Metal-Expo exhibition in the future. At Metal-Expo we meet new partners and work out strategy for the future based on our buyers' demands."