16:17, 15 May 2023
Metal-Expo Develops Cooperation with Chinese Partners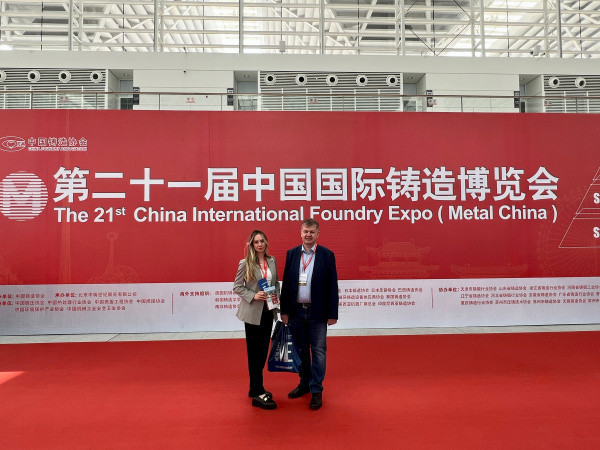 Deputy Director General of Metal-Expo Alexey Rassoho and Deputy Director of International Relations Department Ekaterina Iliukhina took part in the International Exhibition METAL CHINA 2023, which was held on 8 - 11 May in Tangjin and gathered leading Chinese foundry companies.
During the visit to China, Metal-Expo Management held meetings with the organizers of METAL CHINA - the China Foundry Association and a number of Chinese exhibition operators, as well as representatives of Chinese industrial companies, who will participate in the Summer Forums Litmash'2023, Metallurgy'2023, and the Autumn Metal Week held annually in November 7-10. In addition, a management delegation inspected the exposition of companies in the foundry industry.
Alexey Rassoho positively assessed the results of the negotiations and noted that the Chinese experience of holding congress and exhibition events was really interesting.
«Based on the results of communications with Chinese partners, we can conclude that they are very interested in cooperation with Russia», he added.
Fundry and metallurgical companies, representatives of the heavy machinery industry of China, will be widely represented in the summer at the industrial exhibitions Litmash'2023, Metallurgy'2023, June 6–8, Moscow, Expocentre Fairgrounds, and at the autumn exhibition «Metal-Expo'2023».